Please join us for the Tahoe City Downtown Association's fundraiser cruise & gala aboard the Tahoe Gal. This year's event will take place on June 12, 2019, and will include live music from Darcy Kathleen and Lucas Arizu, light appetizers, great people and beautiful views. Boarding begins at 5:30 p.m. and the Tahoe Gal will leave from the pier behind the Lighthouse Mall promptly at 6 p.m. and return be returning at 8 p.m. Tickets are $60 in advance and $65 the night of the event if available. Funds raised will help support Tahoe City programs and events. We hope you will join us!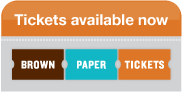 About the musicians:
Darcy Kathleen and Lucas Arizu a local duo of jazz, blues, and Latin-infused rhythms with a sweet voice and skillful guitar.
Lucas Arizu is an Argentinean Native and graduate of University Nevada Reno in Jazz and Improvisational Musics.  Darcy Kathleen is a native Nevadan and a graduate of the San Francisco Art Institute.  Together they bring jazz, blues, and Latin-infused rhythms to a repertoire from Sarah Vaughn to the Beatles.  Many genres, many decades of good chord progression and good lyrics.